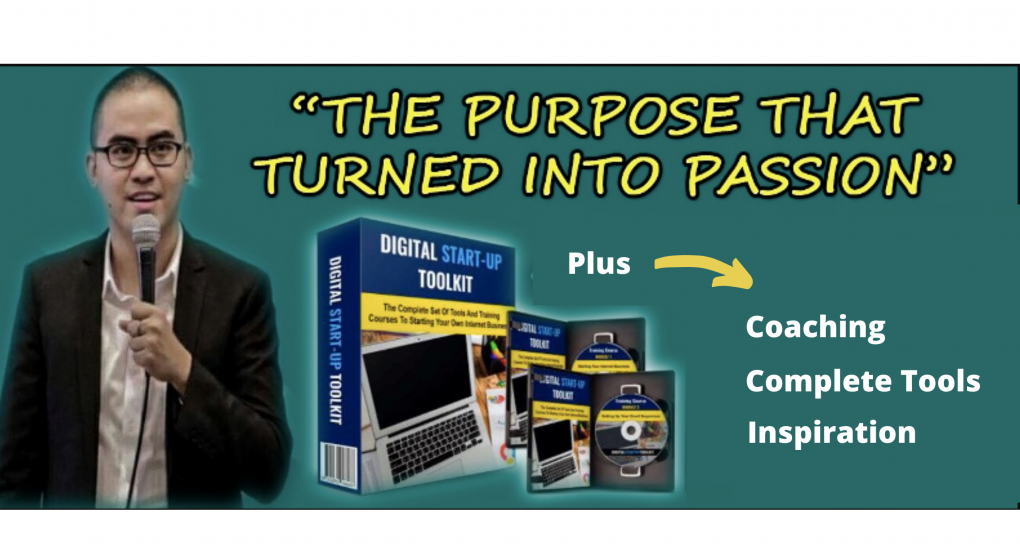 My advocacy is to help people save, invest and achieve financial freedom.
The easiest way to do it is to show to everyone my objectives. But how can I do that? I have no TV shows, I don't have an article and I'm not popular.
​

Seriously, I once created several facebook group chats only within my circle of friends, to give them insights on financial literacy and investing. But, some "left the group".
​

I have been thinking over why "they left" despite of my good intention. Perhaps, my strategy was not good. Nevertheless, this did not prevent my good intention to continue.
​

Sooner, I made a website and eBooks, so the scope is not limited to my facebook friends alone, but rather all Pinoys from all over the world will get a chance to see the benefits of saving and investing.
​

I made my eBook "The Fuller Method to Investing in the Stock Market (A Beginner's Step-By-Step Guide To Successfully Investing In The Philippine Stock Market)" comprehensive, informative and reader-friendly.
​

The idea of the "step-by-step" guide will definitely help those who would like to begin investing in the stock market.
​

Everything a beginner wishes to know is written in this eBook.
​

Now, my way of reaching out to everyone is through my website, https://www.thefullermind.com
Are you wondering how I created my website all by myself? This is the reason why:
​"Hindi Kita Ma REACH Nuon…Ngayon Abot Kamay Na Kita"
​

Let me begin telling you my story how it all started.
​

I enrolled in the Internet Business Master Class (IBMC) webinar of Coach Jon Orana last April 2017.
This webinar opened my eyes to lots of POSSIBILITIES and OPPORTUNITIES in the online business.
​

A website is needed so that everything will be automatically done. That is the power of the internet and technology.
I can now reach you wherever you are and wherever I am.
​

You can see my website and I can talk to you through my emails, videos and blogs even I am working, sleeping and spending quality time with my family. In short, you check my website 24/7.
​

Sounds amazing isn't it? I'm sure you're excited to know how.
​

Dr. Lloyd Leonell Labso is also an IBMC graduate, and that is where I get to know him and his Digital Start-Up Toolkit (DSUT).
​

Let me now talk about him and his program.
​

Who is Dr. Lloyd Leonell Labso?
He is a Filipino, fulltime husband and father, part-time general physician, internet markter, network marketer and author.
​

He started as a network marketer over 4-5 years ago, and then he got into internet marketing because he wanted to look for ways to market his products online without nagging his family, friends, classmates, and neighbors.
​

What is his Digital Start-Up Toolkit all about?
He has discovered this whole new world of making money online without speaking to a single person face to face.
That's what he wants to share with you and this is the time for you to grow and start your own business.
​

The DSUT is a step-by-step guide on how to make a website and everything you wish to know about Facebook ads and affiliate marketing.
​

Why I availed Dr. Lloyd's DSUT?
These are what I obtained from getting the Digital Start-Up Toolkit:
The Coaching
It includes six months coaching. But my sixth month ended last November 30, 2017.
Even though it already expired, Dr. Lloyd still answers my questions and gives advices. That's how accommodating and kind he is.
The Expertise
He knows a lot in Facebook ads and affiliate marketing. Ask anything and you'll get an answer right away.
He also attended webinars and availed programs and that made him an expert. He just teaches what he learned.
An Inspiration
He is very successful. Aside from being a doctor, he has this online business. This proved that anybody can actually do the online business.
This wouldn't steal your time from your regular work because you are going to do it at home or during your free time.
I have no doubts from the time I avail the DSUT. Why? I am determined to begin immediately.
Besides, Dr. Lloyd and I belong in the same community, the Internet Business Master Class. The trust is there already.
Let me share to you how I do it.
It's a matter of time management because I'm a wife, mother of 2 kids, entrepreneur, investor and corporate employee as well.
As a corporate employee, I have to render a minimum of 9 hours (including one hour break time) at work.
I sleep between 7:00 to 8:00 pm. Ako nagpapatulog sa mg anak ko, iyan ang gusto ng mga anak ko kaya pati ako maaga nakakatulog.
I wake up between 2:00 to 3:00 am on weekdays. This is the perfect time for me doing everything related on my website and advocacy.
At 6:30am I have to shut down my computer and prepare for my work as an employee.
Basically, I have three to four hours on weekdays on this. I sleep between six to seven hours on weekdays and eight hours on weekends.
Do I have time for my family on weekend? Yeah!
I don't have work (as an employee) on Saturday, so I have time to do it and I just imagine that I am working in the office.
On Sunday, my husband and I make sure to attend mass and dine out with the children at my kids' favourite fast food chain.
That's how simple my life is right now.
What's important in this journey is you have to take the first step. Then be consistent with what you are doing.
You can allot one to two hours a day if you don't have much time on it.
If you are stuck in traffic, you can write something using your mobile phone. Find ways on how you can make your time valuable.
I already have several achievements since April 2017:
When I decided to do it, I instilled these in my mind:
​

Self Discipline
Goodbye to Teleserye. I have to sleep early so I can do it at dawn when my kids are still in deep slumber.
​

Take Action
What's the use all these programs and webinars if I won't take the initial step?
​

My Purpose
I just love what I'm doing. I'm happy because I don't feel like working, rather I'm enjoying. It's about finding your purpose. It took me years searching for it and now I finally found my purpose. The purpose that turned into passion.
​
Now, let me help you take the first step. If you are:
Or if you would like to know more about the following online businesses:
​Gagamutin ni Dr. Lloyd ang problema mo.
​

Here's what you'r going to do:​
Make a difference this time. Do something that you've never done before.

Gusto mo bang mahawahan ng positivity. How?
​

I want you to say this: "I am committed to take action for the fulfilment of my goals."
​I would like to leave you a quote which became part of my writings.

"Material things depreciate in value but Investing In YOU appreciates YOUR VALUE overtime."
​

Add more VALUE to yourself.
​

I keep on telling about "investing in YOU" because I believe that this is the key to be successful, provided you'll take ACTION as the next step.
​

Get an investment that will help your future and your family's future.
​

I considered DSUT as one of my investments. It does not only help me created my own website but also help me generate passive income from my website.
​​

However, if you're still confused and would like to know more about DSUT, you may comment on this blog post or email me directly at support@thefullermind.com.
Dr. Lloyd and I have prepared a FREE webinar about "WORK FROM HOME ONLINE WORKSHOP ".
​

In this webinar you'll learn the possibilities and opportunities in the online business. You'll know how you can start a digital online business from using just a computer and internet connection.
​

Register through this link: https://cynthiafuller.easywebinar.live/workshop-register
Click on the photo below to get his free webinar and learn how to generate passive income online using 5 proven steps.
​


I made a video for Dr. Lloyd because he has been a good coach and one of my inspirations. Just click on the photo below to watch it.
In this video you can exactly discover :
Comments
comments