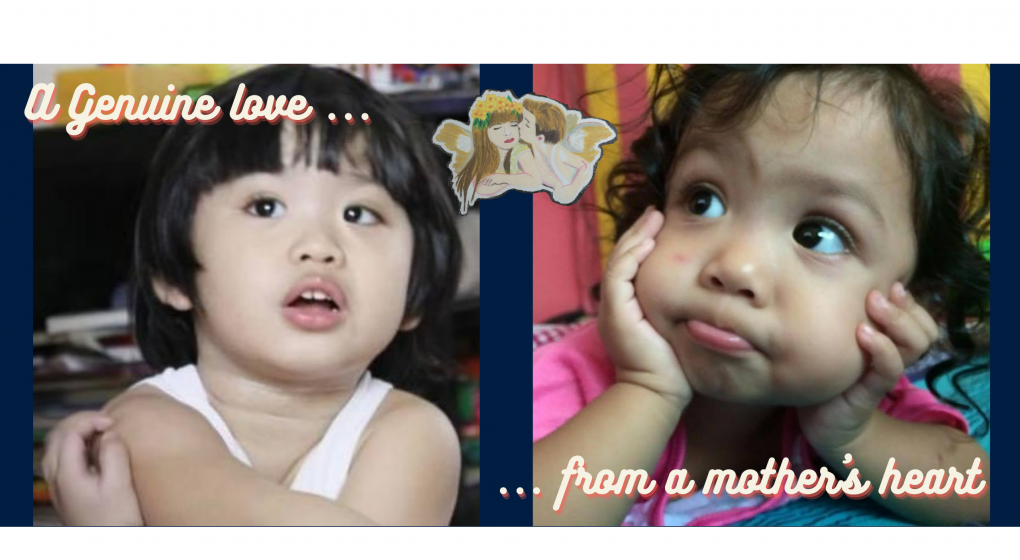 It was in August 19, 2017 while my husband is busy with the steering wheel and my son is comfortably sitting inside the car; my two beloved boys are exchanging ideas.
I am just listening to them because I love the way their conversation is going.
Suddenly something flashed back in my mind because of similar scenario a year ago.
That was when the three of us were inside the car and we're on our way to the hospital.
​It's been a year since we rushed our son to the hospital...
It was one afternoon, my husband and I attended the wake of my officemate's father.
While we were at the wake, I felt something different, I did not know but I was uncomfortable during that moment and I kept thinking about my son.
It was like a mother's instinct that quickly made me feel uneasy. Though, I didn't mention it to my husband.
We stayed for almost an hour at the wake. Then, we went to the supermarket to get some grocery items.
When we got home, to my surprise, my son was having a high fever and it's been an hour already that he was suffering from involuntary muscle movement.
Our kasambahay did not inform us because her phone ran out of load and she couldn't leave my son & daughter alone at home to ask for help.
I knew something was wrong with him, that it's not just a high fever.
I was nervous because that was the second worse scenarios that I'd been into. The first one was when my father died.
I cried and trembled that very moment. My son saw me crying and he said "Mommy hindi na ako kikinig". He was referring to his involuntary muscle movement.
I knew then that I shouldn't cry in front of him because he would normally get strength from me as his mother.
Yes, I have a strong personality - that is how people see me. But the truth is, there is a spot in my heart that says I am not.
Everytime I watch "Maalala Mo Kaya" tears keep shedding. How much more when my son's life is at risk? Just imagine how worried I was.
Luckily my husband stayed calm despite being anxious because he must drive us safely to the hospital.
While we were on our way to the hospital, I'd called my son's pediatrician Dra. Annaliza Aromin and she told me I should talk to a pediatric neurologist.
Fortunately, my high school friend Dra. Teresita Martinez who is the godmother of my daughter is also a pediatric neurologist.
I contacted her through the help of my good friend Jesette Fabian, from there I told Dra. Martinez exactly what happened and our observation prior to that day.
She immediately referred us to Dr. Adolfo Solis whom she said is one of the best pediatric neurologist nearest to our house.
My son had undergone electroencephalogram (EEG) to check if there was a problem on his brain.
I told myself, "Oh no! It is one of the most dangerous & complicated body parts".
The test shall be done while my son was asleep inside the EEG room, otherwise it won't work. Sedation was not recommended.
We just need to keep him in deep slumber. The equipment was carefully put on his head.
Unfortunately, he awoke and got conscious about the thing that was on his head so the test was unsuccessful and to be repeated the next day.
It was like prolonging the agony. I was eager to know what went wrong with my son.
We were told not to sleep for one day so my son will stay sleeping at the time of the actual test.
On the second attempt, I was still beside my son holding his arm and shoulder. I was instructed not to move to keep my son asleep during the entire test.
I ignored the numbness I felt during the thirty minute test because all I wanted was to finish it successfully and to know the reason of that involuntary muscle movement.
We returned to our room & waited for the result. While waiting for it, my husband and I kept on searching in the internet about "involuntary muscle movement".
Until we finally found "Tic Disorder" and "Tourette syndrome".
My heart melted when I saw the video of those people with Tourette. I was nervous and praying that my son hopefully did not have the same case.
The next day, the judgement day came for the result, I was asked to go to the nurse station where Dr. Solis was waiting for me.
I told my husband "Ikaw na lang pumunta, hindi ko kayang marinig ang result". But since I was the "praning" and "matanong" we finally decided that I should go to the nurse room.
Diagnosis: Tic Disorder.
He would need to be under medication until the condition is cured and he returns back to normal.
Now, it's been a year since we rushed him to the hospital. Everything was just a memory now. It was still frightening remembering the situation last year.
Until when is he going to take the medicine? I do not know. The quarterly check up is necessary to monitor any development on his condition.
What I am thankful for is we were able to discover it early to prevent the disorder from becoming a Tourette Syndrome. That is worse than Tic Disorder.
Right now my son has no signs of involuntary muscle movement because of his maintenance medicine.
If ever there is a sign we need to go to Dr. Solis again and an increase in dosage is necessary because the body weight is directly proportional to the dosage that shall be taken.
He is taking one 5 milligram Haloperidol capsule everyday as of this moment.
I feel sad whenever I am thinking of my son at age six already having a maintenance medicine but he needs it. And the doctor assures us that a 5 milligram is not much of a dosage to worry about.
Whenever I see my son having involuntary movement, I feel tired for him as if I were the one experiencing it.
I have even thought of considering a home school for him for he might be bullied in school for his condition.
My son is already seven years old now. It is pretty awesome because he is healthy and living normally. He plays a lot, goes to school regularly and does what a child of his age is normally doing.
Our family prayer includes "Sana po gumaling na agad si Kuya Dylan sa Tic Disorder n'ya kahit din na s'ya umiinom ng gamot".
​

The funny thing is even my four year old daughter already memorizes this prayer.
The incident last year made me thought of one thing: SPEND MORE QUALITY TIME WITH MY FAMILY.
My son often asks me "Mommy hindi ka na babalik sa work?"
​

While my daughter says to my husband referring to me "Kinukulit ko s'ya kasi namimiss ko s'ya puro kasi s'ya work eh".
​

I am serious and focused on how to achieve my future goals because everything that I am doing is for my family. Unwavering plans are already marked in my heart and mind.
This is the reason that I am determined to give the best that I can for the fulfilment of my goals. I've always wanted a source of income that can be done anywhere I am.
I wish to bring and fetch my kids from school and join them in all their school activities. Aside from being a mother, I am thinking of being the tutor & yaya of my kids.
In short, I want to be with them frequently because being a child only comes once. I do not want to miss the opportunity of witnessing how my kids are growing.
Not only that, with my plans, I know I can be an instrument to help people.
I would like to continue my advocacy on helping people achieve financial literacy through my website. I will help Pinoys resolve financial issues.
I will extend my arms to every Filipino who wants to achieve financial independence as much as I would like to achieve mine. Because of this, I have founded the www.thefullermind.com.
The Fuller Mind created the FULLER Method to spread that financial freedom can be achieved by saving and investing.
​

One of the guaranteed ways is through stock market investing.
Wow! I hope that someday the power and the spirit of The Fuller Mind will get to be known and implemented by Pinoys seeking financial independence for their families.
​

...because The Fuller Mind speaks from a Mother's heart.
​

​Be inspired with these quotes from Earl Nightingale:
"We become what we think about. Plant your goal in your mind."
"Plant that seed in your mind. Care for it. Works steadily towards your goal and it will become a reality. Think about your goal and relax in a positive way."
Now, let me help you:
This is a jam-packed learning because The Fuller Mind:​
I want to make sure that you'll get an access to this opportunity.
This is what you're going to do:
​

Just click on the photo below and you will receive FREE tips on how to save, invest and make money in Philippine Stock Market.
I felt grateful that I was able to interview the Chink +, Mr. Chinkee Tan and I would like to share with you his words of wisdom.
In this interview, he will tell you his four great tips on how to avoid financial struggle.
​

I'm just reminding you of the few steps you have to follow to be able to maximize your learning from this blog.