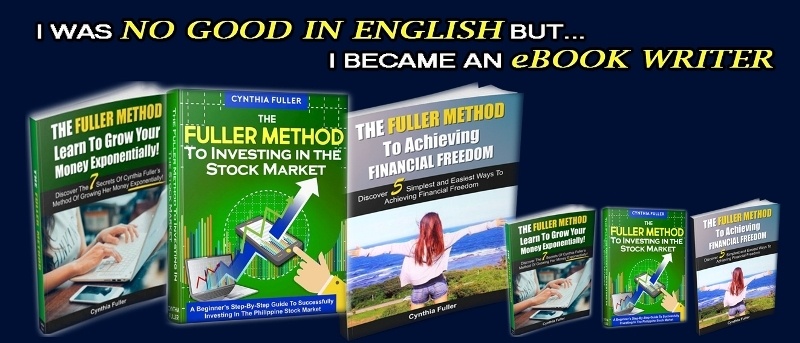 ​Most people who will put you down are your friends, relatives and family.
​

AND it's surprising that the people whom you actually don't know will be the one who will believe in you.
In my case, my family and relatives are very supportive.
​

BUT some of people are doubtful about me on how I was able to do all these being an employee, entrepreneur, investor, a wife and a mother.
​

BUT my BIG WHYs are my strongest foundations why I continue doing on what I have started.

It's not just about money. IF only money is the only reason why I continue doing it then, I may probably give up since last year.

I was judged by some people whom I never expect BUT as I said, I JUST KEEP SILENT and I will just continue with my goals.

Because naysayers will still be there no matter what. Sabi nga "You can't please everybody."
​

You don't have to argue with a person with poor mentality because they will just try to put you down.
​

Put you down until you give up. OUCH! Then you lose the battle because you let them win over you. You let them kill your mindset with poor mentality also.
​

Wrong mentality leads to poor mindset.
​

And this needs to stop! OR wait for it to stop and paralyze you. The latter is the worse and I hope you wouldn't wait for it to happen.
​

Would you rather take a control for that poor mindset or your poor mindset will rule over you.
​

You can do something that you've never done before and change your lifestyle.
​

You just need to find your big WHY!
​

Because your BIG WHY is the ultimate reason why you want things to happen and will be the precursor of that burning desire to do whatever it takes.
​

IF you still procrastinate then maybe you haven't found your ultimate BIG WHY.
​

Because your BIG WHY will make you awake at night or dawn and there's always an excitement to start doing the next move.
​

Now, are you with me? Are you with me to win this battle?
​

The battle of silently winning over the poor mindset and the naysayers.
​

So, why would I waste my time and energy arguing and explaining with my naysayers? Their mindset is different from mine.

I just let them talk while I'm using my TIME and ENERGY fulfilling my goals because of my BIG WHYs.

Life is busy, isn't it? That's why some people doubted me.

But if you are committed on what you want to achieve, you'll do whatever it takes.

Let me tell you my story. I'm committed to help you but I'm still employed.
​

So, this is my schedule.

I prevent myself watching teleserye BUT on weekends, my daughter and I are watching "The Kids' Choice", "Home Sweet Home" and yung mga pambatang palabas sa gabi.


But while watching, I'm still working with my computer. Gusto kasi ng anak ko katabi nya akong nanonood and bonding moment namin 'yun.

My schedule at work is 8 AM to 5 PM. I don't make "chika" sa work, I just do my work so I can go home at exactly 5 PM.
​

​Liksihan ng kilos lang 'yan para makauwi ng maaga at baguhin ang mga dating nakaugalian.

My family and I eat dinner on or before 6 PM so we can sleep between 7 PM to 8 PM.

My body clock wakes me up between 2 AM to 3 AM. I don't use an alarm clock. May nabasa kasi ako na mas healthy kung ang gising mo ay hindi galing sa alarm clock kundi yung katawan mo mismo ang gigising s'yo.

Hindi ba't usually madaling araw ang pee (excuse me po) time natin?

When I see that it's between 2 AM to 3 AM already, hindi na ako matutulog BUT I will work on my TheFullerMind so I can serve you more.

BUT BUT BUT, I'm very very happy. You know what, I've been working on TheFullerMind since last year. I must say it's almost one and a half years already.

The good news is that, I now find time to exercise in the morning (at least 3x a week). My husband and I begin walking sa madaling araw for 30 minutes. We started this week already.

The last time was with my kids kaso ang daming stop over ng walking ko kapag kasama mga anak ko at bawal mapagod ang panganay ko dahil may tic disorder sya. Yes, nag manifest na naman ang tic nya after walking namin.

My son's tic disorder is one of my BIGGEST WHYs. Isn't it deep? Seeing your son having these involuntary muscle movements?

Not to mention the next findings/observation of his pedia-neuro which melt my heart again. BUT I'm trying to be strong, for now, let me just keep this within my family only. I'm not yet prepared to tell you about it.

So, I've decided that my kids will not join us next time. Bonding moment na lang namin ni hubby 'yung walking.

Is exercise part of my plan? Of course, part of my plan is to have a healthy balance life.
​

This includes having the FREEDOM of TIME, PLACE and PURPOSE.
​

The first time that I've enrolled about how to start a digital business, I'm already committed to fulfill my plans. I'm not just interested but I'm more of committed.

Being interested has not much impact on the fulfillment of your goals. Instead, your commitment will make you do whatever it takes.
So, some people doubted me how I was able to do all these maybe because I CAN and THEY CAN'T.

Actually, the answer to that is I HAVE A DEEP BIG WHYs, so, I continue on doing my plans whatever it takes.

Whatever it takes which includes neglecting the naysayers' mouth.

I'm very happy that I've found these new faces who helped me with my journey.

I have lots of virtual friends already. They are so many to mention BUT from the bottom of my heart, I'm very happy dahil nakilala ko sila.

I will forever be grateful to Coach Jon Orana dahil hindi ko malalaman ang digital business kung hindi dahil sa kanya. He's an Adamsonian also. I'm proud to be Adamsonian,

And, of course, my very supportive coach, Dr. Lloyd Leonell Labso. Whom, I also consider as one of my true friends. He is not only my coach kundi hingahan ko ng emotions ko.
​

And surprisingly, he really listens to me and because he understoods me, he is very eager also to help me.

He is already successful in his digital business and one of his goals is to help 1000 online entrepreneurs succeed in this digital business. I'm glad and proud that I'm one of his students.

I was touched because nag emote ako sa kanya and he said after ko mag-emote "Let's make it", dahil sabi ko "Please help me doc". ​

Because Dr. LLoyd has also his BIG WHYs, why he continue helping a lot of online entrepreneurs.
​

Yes, it's not just about money again. Mahirap unawain talaga kapag sinasabi namin na IT's NOT JUST ABOUT MONEY pero once na maramdaman mo itong nararamdaman namin mauunawaan mo din.

So, what about this digital business?
​

I was able to write 3 eBooks already.
AND....
​

I Made ₱201,121.19 In 11 Months On My First eBook WITHOUT Being A Writer.
​

Yes! If I did it, I know YOU can DO IT TOO.
​

I was no good in English since childhood, believe me.
​

I am surrounded by people who have the same mindset as mine and helped (and still helping) me with this new journey.
​

Mid of this year, I started to be an online stock market coach. It all started in an eBook.
​You don't have to be an expert to be a coach. All experts in their field were once a beginner.
In this digital business everything is automated. You just need to work on it, in the beginning; you have to set it up. Then kapag okay na unti-unti magbabago na din ang schedule na nilalaan mo sa digital business mo.

At hindi lang schedule sa digital business mo ang magbabago.
​

You know what? You can QUIT your JOB.

Ito yung pwede kang kumita kahit nasaan ka. Kahit nasa work ka pwede kang kumita. Hindi mo kailangang gawin ito sa work.
​

Oo, mahirap unawain pero eto talaga 'yun eh. This is how it works. Everything is automated. "Wow Magic". I'm telling this to you kasi gusto ko maging aware ka na may ganitong klase ng passive income.

Focus ang kailangan dito. I mean, silence ba, kaya ako madaling araw ko talaga ito ginagawa. Habang tulog pa ang mga tao sa paligid.

It's amazing, kasi after mong ma set-up kahit mamasyal ka pa or kahit saan parte ng mundo ka pumunta pwede ka kumita. ​

See, I find time to exercise already?

Do the hard work muna sa simula then unti-unti gumagaan na ang load mo dito.
​

Until finally, dyaraaaannnnnn, ano ang next???????? Eh di na achieved mo na goals mo.

Would you believe it? After launching my new digital product, my last 3 months NET income in this digital business was amazing.

Take a look at this figures: ₱66050.94, ₱30805.91 and ₱74938.25.

Take note, I do it part time. Sa madaling araw lang, so what more if I do it full time?

Hmmmmmmm???????????

By the way, I would like to take this opportunity to thank also my cousin, Rossel and her friend Mary Ann. You don't know them but they're part of TheFullerMind especially when I was just starting.

Sooner, kapag na automate ko na lahat, I can give Pinoys more time.

Also, more quality time with my family, relatives and TRUE friends. Just give me more TIME to work on this digital business.

I'm willing to help you succeed also because I'm passionate helping people generate passive income.

By the way, I know that you're very much excited to know more about this digital business. I have prepared a video report and I would like you to read the letter that my coach Dr. Lloyd has prepared for you.

BUT here's what you need to do to get them ALL (do this step-by-step please):

First, watch this video. >>> Click Here.
​

​

Here's what you'll discover from this digital business:
BUT you can get it only if you JOIN me and Dr. Lloyd Leonell Labso.
​

This digital business is for you IF:
Then, here's now the next step that you have to do.
Second, >>> Click Here to read my coach's letter.
​
And if you JOIN us, please do comment "I JOINED ALREADY" on this blog post because I have a FREE GIFT for you.

My FREE GIFT for you is a 1 hour and 40-minute video on how I EXACTLY do my digital business so you will know how I EARNED the NET INCOME I mentioned to you earlier.
​

I said, ME and Dr. Lloyd. So, if you join his community WITHOUT me, I can't give you an access to my FREE GIFT.

>>> Click here to JOIN ME and Dr. LLoyd
​

​

Comments
comments