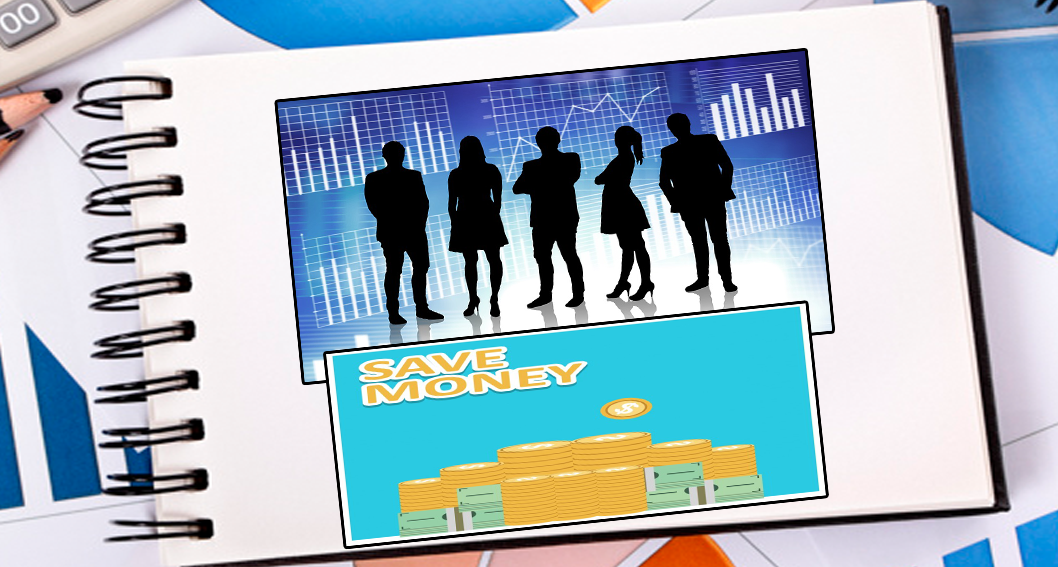 My advocacy is educating Pinoys on financial literacy, providing ways on how to achieve financial freedom and/or transition to work less, earn more and be happier than ever.
Saving and investing are the keys to achieving financial independence.
Whether I get your nod or not, I guess you better read the entire blog. My intention is to help you understand because it is very doable. ​
I will definitely make my mission possible: to help people get started in Philippine Stock Market investing even if you have zero knowledge.
Let me awaken your senses with the following questions:
Are you an employee working for eight hours or more a day?
Are you an OFW for five years or more?
​Are you the type of self-employed who made so much "raket" just to meet daily expenses?
Are you an entrepreneur who does not diversify in paper asset investments?
Will you be working until the age of 60?
How much travel time do you spend just to be at your work and going back home from work? I bet you are struggling on the traffic jam everyday.
Do you believe that stress is one of the causes of cancer and other diseases?
Come On! Wake Up! It's time for you to think. Reflect on in.
Determine your future goals and write them so you are always reminded of it.
Dream of it.
Think of your "Big Whys" too.
Provide action plans and a target date of your future goals.
Review the progress of your plans every quarter.
Spare me a couple of your minutes by continue reading this. Let me prove that saving and investing really works. This is my story on how I saved more than one million in a span of six years through stock market investing.
I had mentioned in my first blog that I acquired company shares through a monthly salary deduction for five years. That was almost ₱10,000.00 per month equivalent to ₱537,512.00 in six years.
This is the importance of having a saving that is automatically deducted from your payslip.
Aside from that, since I wanted to invest more on stocks aside from the first stock I bought, when I heard of Citisec Online, now COL Financial Group Inc, I immediately opened my online trading account.
If you never heard of COL, it is a stock broker. A stock broker acts as the middleman, they will help you place your orders; meaning if you want to buy or sell stocks, the broker will help you do it.
I began on November 2, 2010, and invested ₱25,000.00 right away. That money is from my 13th-month pay. Came December 2010, I expected of Christmas bonus, of course. Wow! Meron nga. I invested ₱22,000.00 again in COL Financial.
January to February 2011, wala ng bonus nawili naman daw ako so I invested ₱3,000.00 to ₱4000.00 monthly.
Here came March 2011, payout of unused sick leave and vacation leave. Dahil dyan, naka pag invest na naman ako. Did you get my point my friend? I did not prioritize buying material things or travelling to other countries.
I am a believer of "saving and investing early then relax later". I am a big no-no to "pasyal now pulubi later". I don't spend all my income on leisure.
Which of these two you think you are:
Sacrifice today for tomorrow is a great day.

Relax today for tomorrow is a sacrifice day.
I have budget for occasional leisure, baka naman isipan boring ang buhay ko. I explored the country first because I wanted to see the beauty of the Philippines. WOW! PHILIPPINES
​

For those months na walang bonus, I keep on saving and investing in Philippine Stock Market. For the first year, I saved between ₱1,000.00 to ₱4,000.00 monthly.
There's more since salary is increasing every year, I am also increasing my monthly investment at the stock market. Basically, I just treated my online trading account as my bank account.
To sum it up, I was able to save ₱475,555.00 in COL Financial Group Inc. in six years as well.
Therefore, my total investment in the stock market for six years is...give me a drum roll please... ₱1,013,067.00. I myself can't believe it. But it happened indeed.
It was pretty awesome thinking of the benefits I got (and I will be getting) from saving and investing.
Why am I saying this to you? I am not urging you do exactly the same. I am just pointing out that saving monthly your income or part of your bonuses and investing in Philippine Stock Market is a good move already.
Do not make an excuse that your monthly income is small; you can start at ₱500.00 or ₱1,000.00 per month. Believe me, magugulat ka na lang palaki ng palaki na savings mo.
Why? Because you have already considered saving as part of your monthly budget.
Seriously, trust me this will also work for you. Having the right mindset on self-discipline allows you to be on the right track.
Start growing your knowledge on financial literacy. You read books/eBooks and blogs and watch video tutorials to acquire learning and get inspiration from people who are very much willing to share what they had become.
Be inspired by this quote from Warren Buffett:
"It's better to hang out with people better than you. Pick out associates whose behavior is better than yours and you'll drift in that direction."
​

In the span of six years, I have tried the following stock market investing strategies:
​​​​​Long Term Investing
Peso Cost Averaging
​Quick Trading
​One Time Buhos
​Maniwala Sa Sabi Sabi
Strategic Averaging Method (SAM) of Truly Rich Club (TRC)
Let me explain each type of investing strategy.
​

​Long Term Investing
I invested in one company in 2010. My future goal for this one is for my children's college tuition fees and allowances.
Peso Cost Averaging (PCA)
I bought one stock and invested on it monthly. I did it only for one year because I wanted to prove whether PCA will average down the price of my stock.
Quick Trading
Because some people earned more in quick trading than long-term trading, I want to discover if this one works for me too.
One Time Buhos
This is investing a big amount in one stock only, done in a single buying transaction.
Maniwala Sa Sabi Sabi
This one is a big NO NO, please do not listen to people unless you know their expertise. How expert is an expert? Search for their credentials. Do they have books/ebooks, conducts a seminar and being interviewed? How long have they been investing?
I was so many times became a victim of this one.
Ang stock ko na stuck nga. Funny isn't it? This is the reason why I attended four stock market trainings. Ayaw ko ng maniwala sa sabi sabi.
Strategic Averaging Method (SAM) of Truly Rich Club (TRC)
I subscribed on this one for one year.
During the process of performing these strategies, I came to realize that every successful investor, trader, money manager, etc. has a method that fits them.
The method itself is not the important factor but, how the system will work for your unique personality.
​

These were the methods I once used but every trader/investor must establish a strategy that works best for you too.
Having all these experiences, I have now filtered the method that best work for me.
"Go and make your dreams happen".
"Move up to a higher level of abundance now."
Click on the photo below and you will receive FREE tips on how to save, invest and make money in Philippine Stock Market.
I want to share with you my first presentation in The Infopremeur Podcast Show (TIPS) about stock market investing for beginners.
In this episode, you'll discover and understand:
I'm excited to share it with you because I care for you. If you don't want to miss it, here's what you're going to do: